Elvie Pump
UX/UI of the Elvie Pump companion app, the world's first silent, wearable breast pump.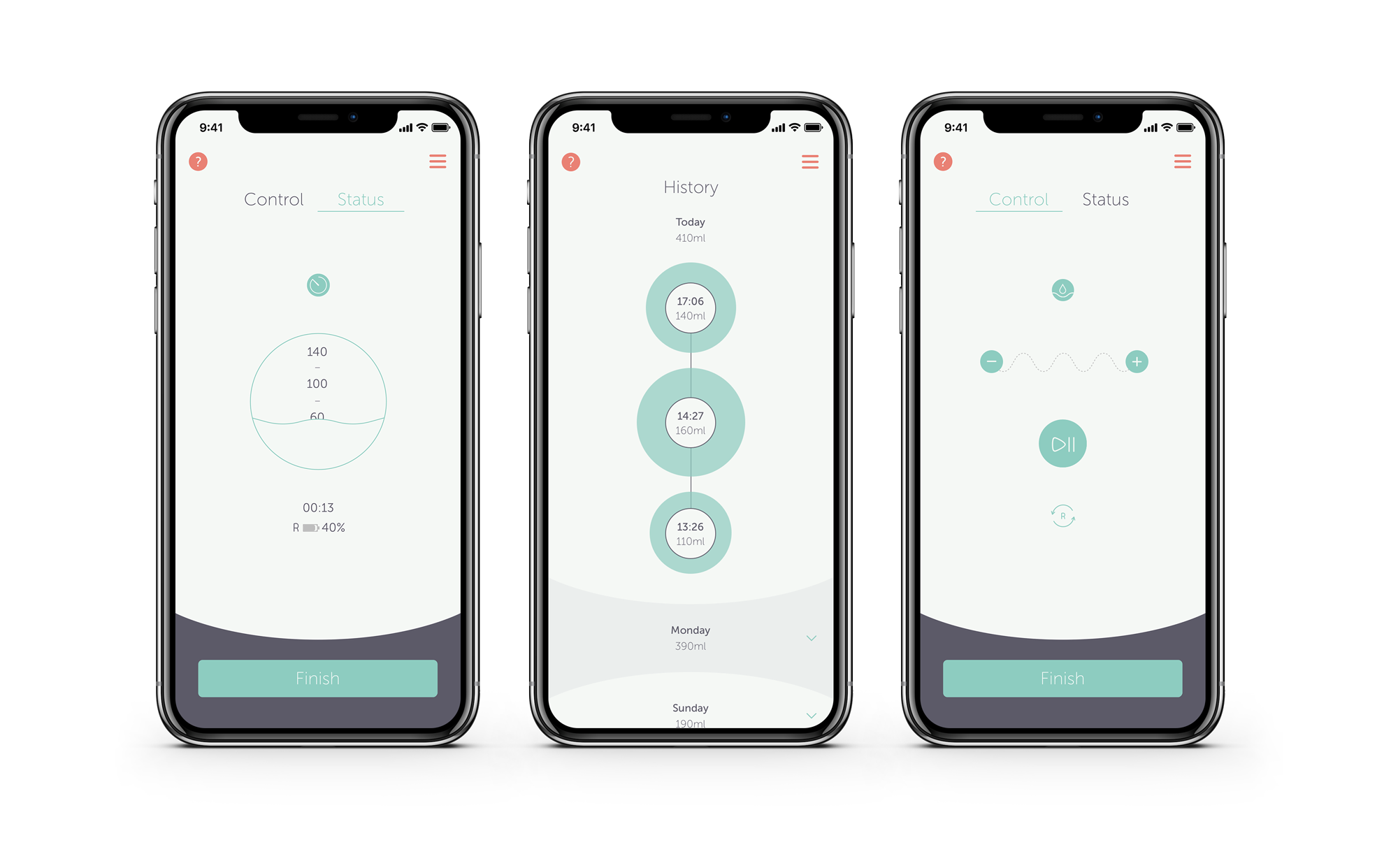 I joined Nestor Pestana on the project in 2017, when the initial exploration phase was completed. We drafted and designed based on user research from Elvie's two go to markets, the US and the UK. The differences in health care systems makes the breast pumping journeys dissimilar. Prototypes were tested by breastfeeding women in both countries to inform the design directions.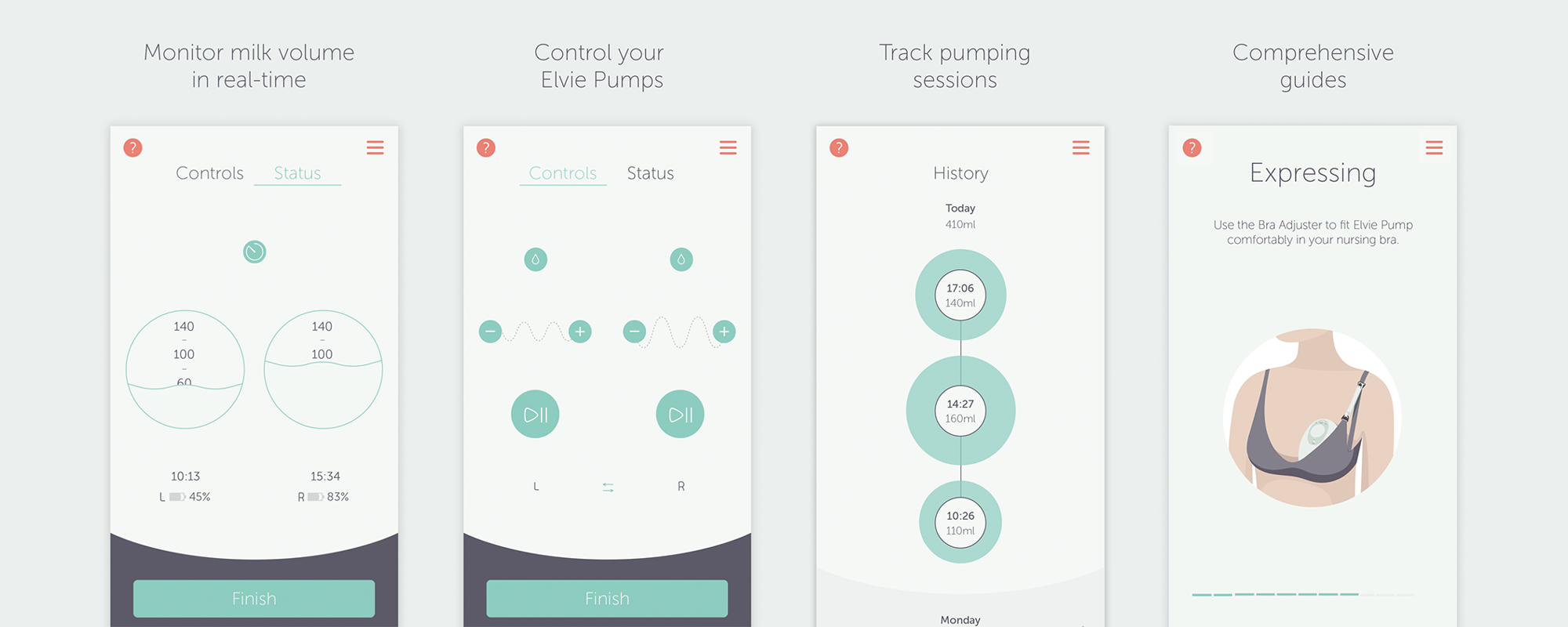 Since Elvie Pump is a completely new product, the companion app plays a crucial educative role in the unboxing and onboarding process, as well as support through the pumping journey. The user can control one or both pumps through the app, as well as monitor the volume of milk that is being expressed on each side, automatically switching mode at let down and pausing when the bottle is full. In the History section, milk volumes can be tracked for each breast over time, which is helpful for women to understand trends and changes.
Elvie Pump was first announced in September 2018 and sold out in minutes when it was first available to buy in October.
Design: Nestor Pestana + Adeline O'Moreau
Product Manager: Clare Ross
CTO: Ben Levy
Dev: Simon Hamp + Untitled Kingdom

Elvie.com
Complete redesign of the responsive website of fem-tech company Elvie, including UX, UI, e-commerce, content platform and proactive support.
+ http://elvie.com/
Elvie.com is currently the home of two very different products. The user is oftent returning several times to the site before purchasing. We kept the structure of each product's page familiar, making it very simple to whilst allowing users to dive deeper in the details. Elvie Trainer and Elvie Pump are quite intimate products, it was extremely important to help users recognize themselves in the imagery.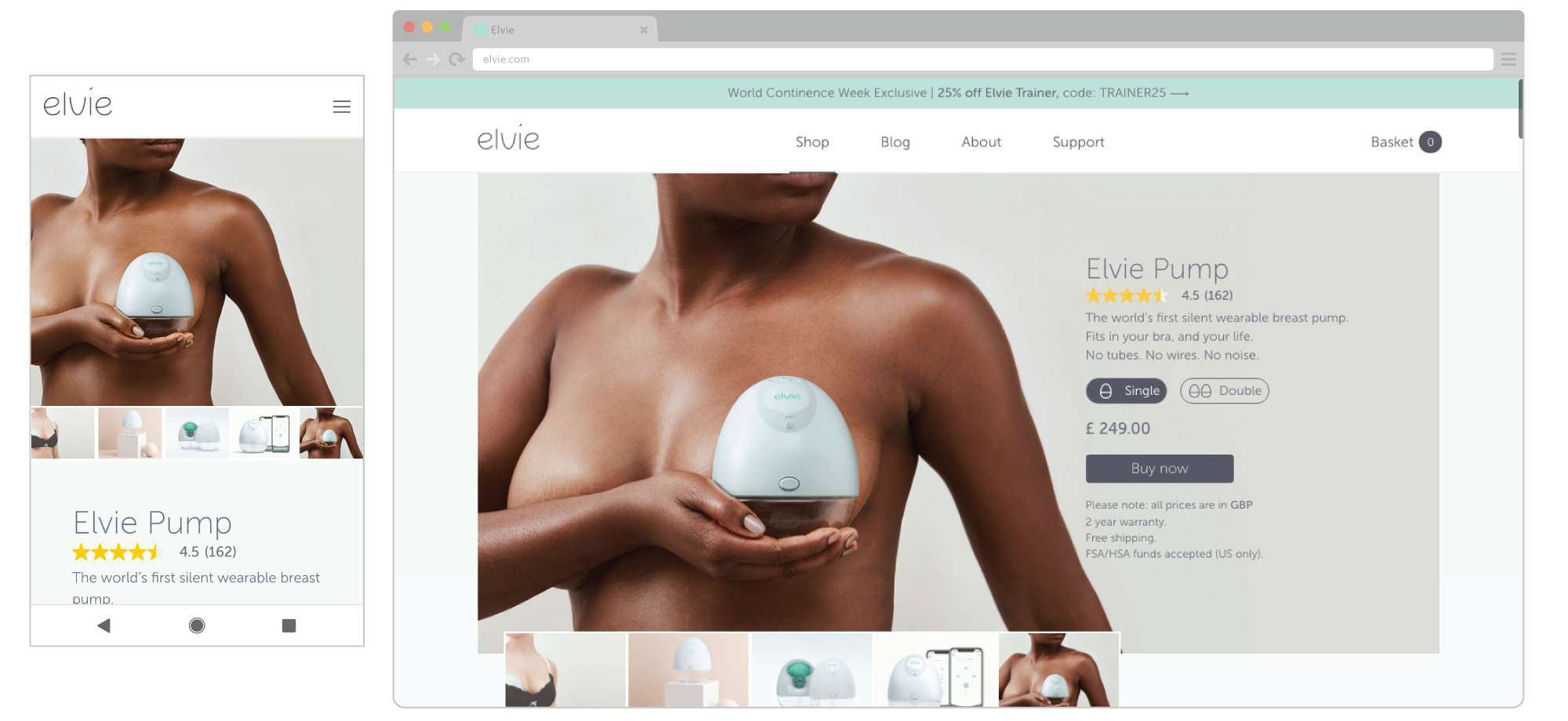 Elvie.com is also one of the first destination for any questions about the product during the long relationship women will have with it. So the website and the Elvie Apps share the same visual language as well as support content. The website is also home to lots of content from Elvie, for which users return to often, as well as a dedicated support section.
We used a module-based approach, that helped us roll out content quickly as well as future-proof the system for the arrival of more products in the future.
Design: Adeline O'Moreau
Dev: Simon Hamp