Behind the Brutes
Behind the Brutes takes you literally behind them Brutes. Use your two favourite fingers as a magic x-ray device and explore what the team at Epic Agency is made of.
→ http://happy2013.epic.net
When Karim asked me to come up with a way to wish a happy new year to their clients, I couldn't resist showing the world the breadth of cool stuff this amazing team is capable of; but also the humans behind the magic and what they are passionate about.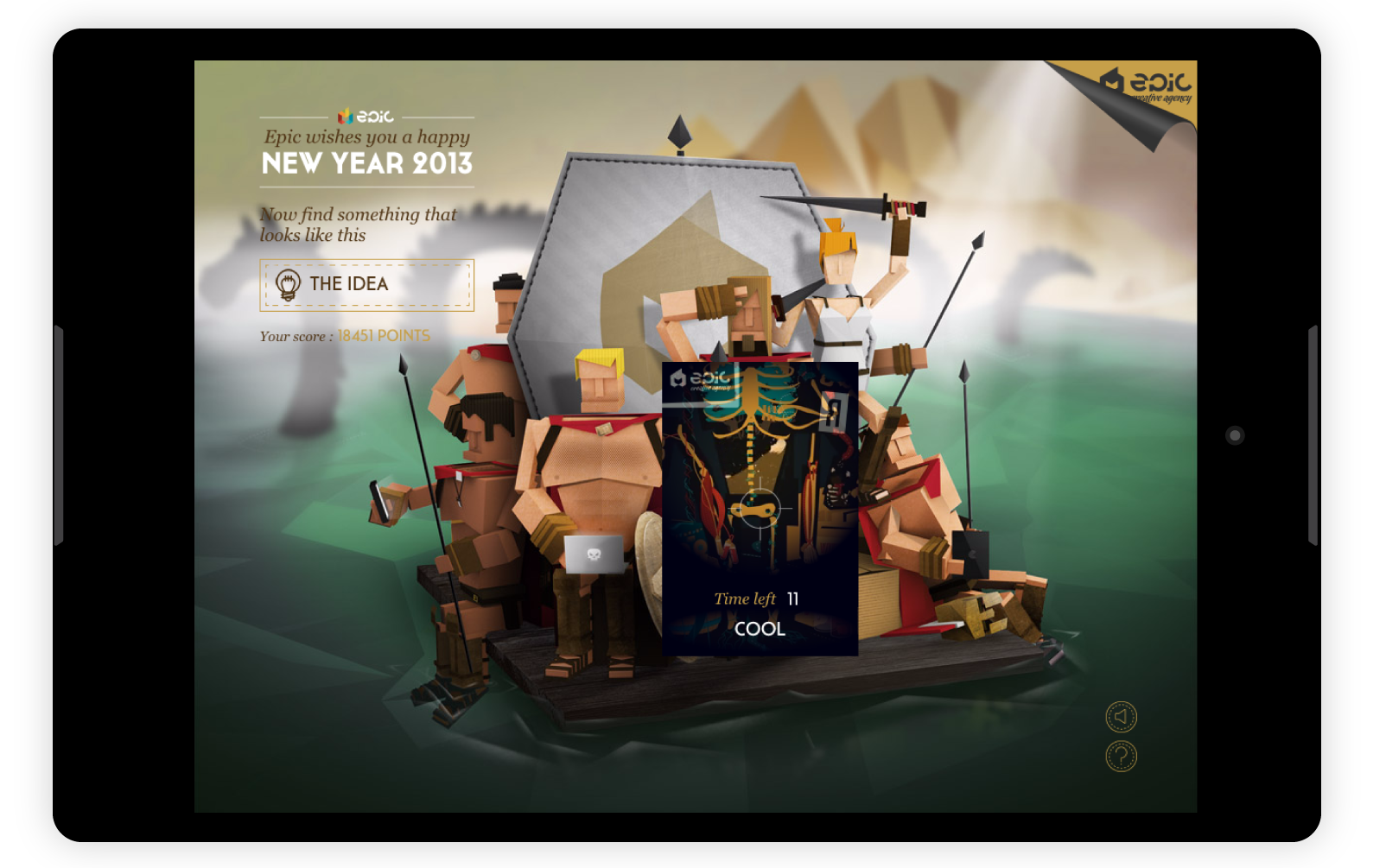 Behind the Brutes was best experienced on iPad, but worked very nicely on desktop. We also sent real little physical x-rays to Epic's clients. Others could still use the fully digital version.

Agency: Epic Web Agency - 2013
Art direction: Karim Maaloul
Concept, design & animation: Adeline O'Moreau
Behind the Brutes won Awwward website of the day
and FWA website of the day.