Elvie.com
How might we design an online home capable of evolving at the same pace as a fast growing fem-tech startup?

→ http://elvie.com/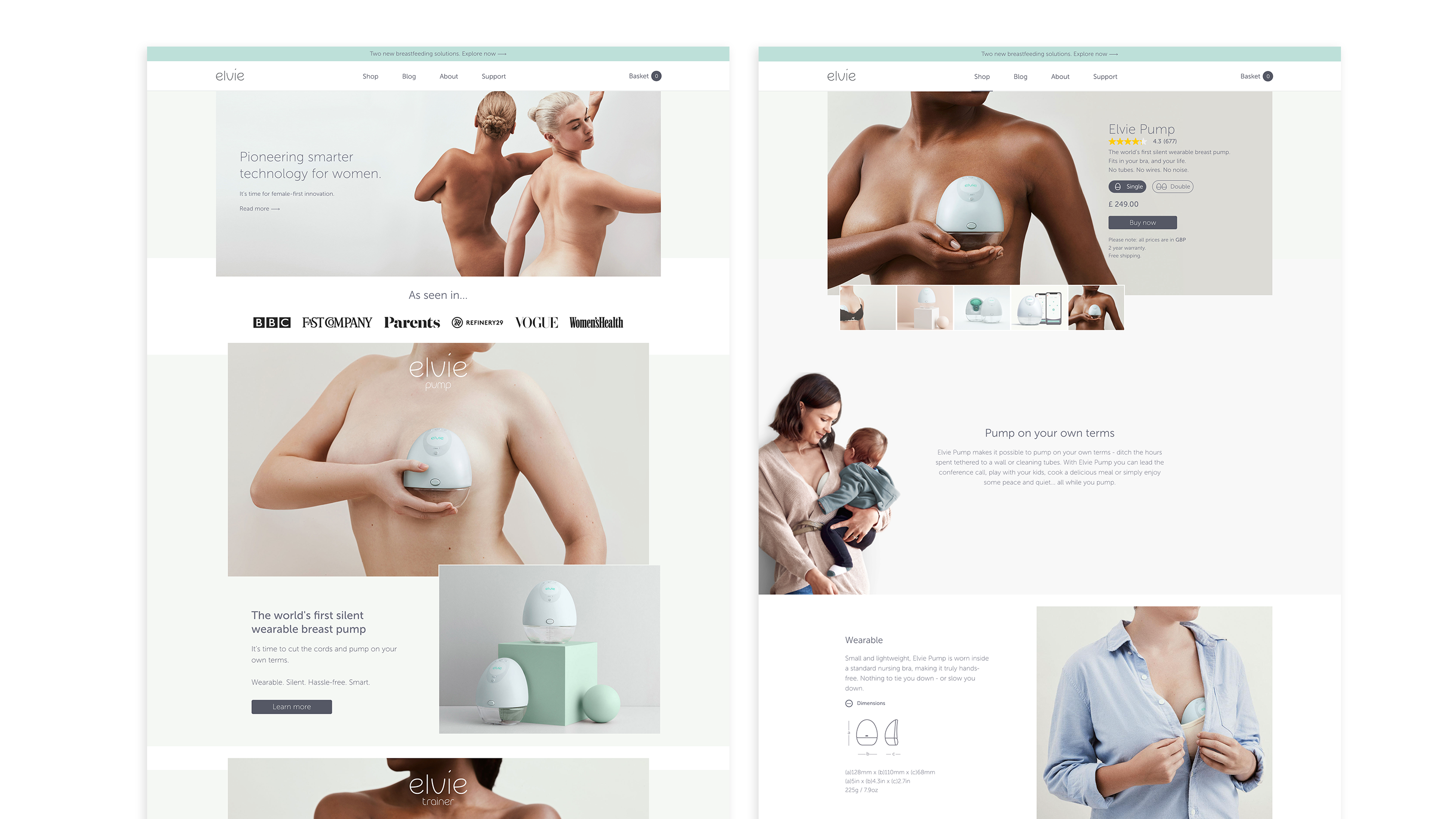 Elvie.com went from being a dedicated product page - for the Elvie Trainer - to being the home of two very different products. I completely redesigned the responsive website, creatig a framework which would support this change and later enabled Elvie to double their product offering.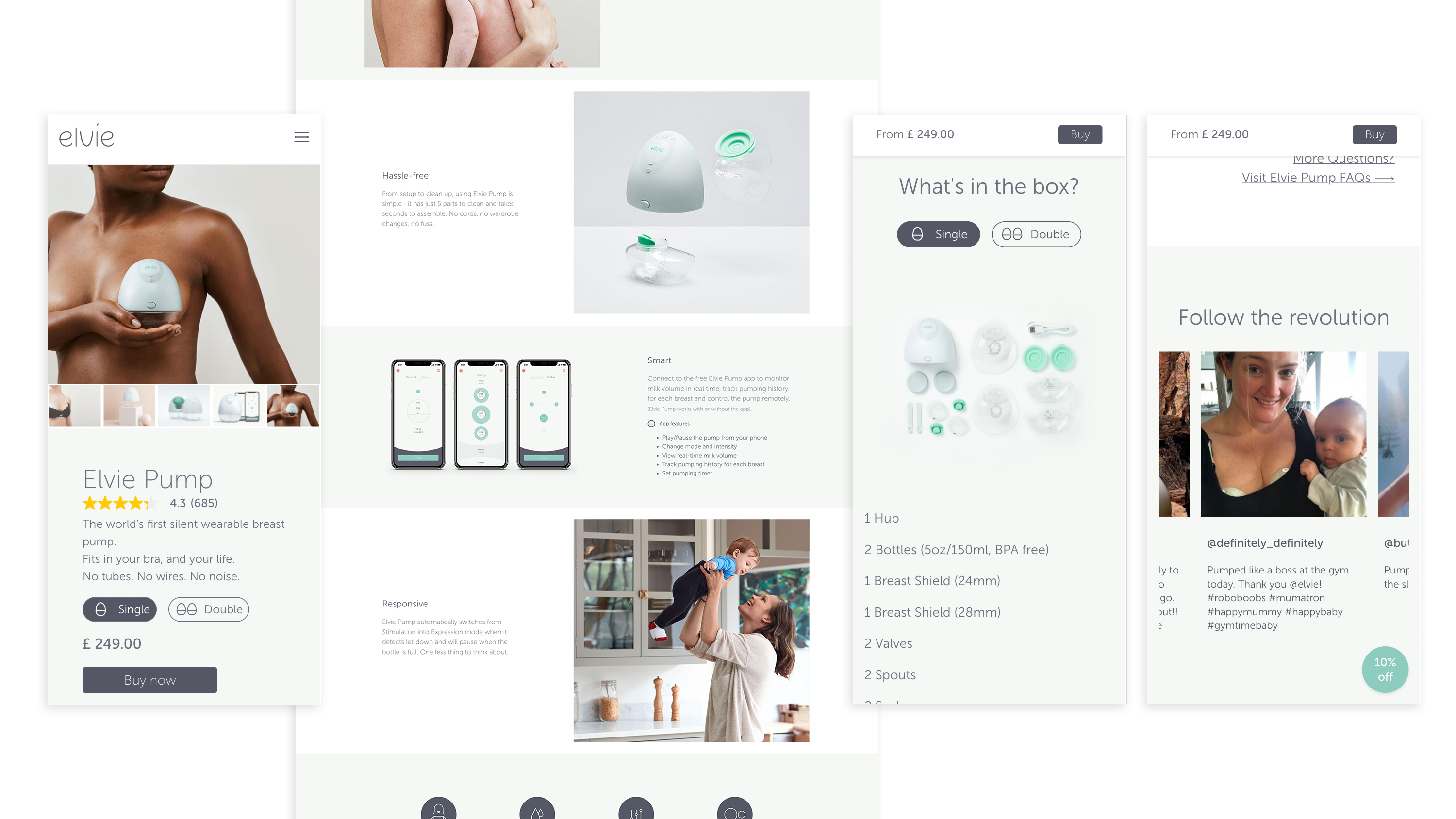 Prospective customers return several times to the site before purchasing. The website is also the returning destination for any questions about the product during the long relationship women will have with it. Each product page is built around a familiar sturcture, easy to digest at first glance, whilst allowing users to dive deeper in the details at later stages. The website and Elvie apps share the same visual language, as well as centralized support information and help content.

As Elvie Trainer and Elvie Pump are quite intimate products, trust is paramount. Alongside the hero shots showing products in-situ, we gathered testimonies from pumping people, providing real-life insight and building trust.
The website also acts as a hub for content, with blogs and articles to which users return to often. as well as a dedicated support section.
Elvie - 2018
Design: Adeline O'Moreau, Dev: Simon Hamp