One Thousand Kilometers
* Note: You're looking at a very old project, kept here for the sake of nostaliga *
Cycling completely changed my life.I was grumpy and broke when commuting in public transport, I'm healthy and stoked since I ride everywhere.
It got me thinking, why do people still take the tube - or drive - to work in London ?
How could I demonstrate the benefits of cycling, hoping to convince everyone to get off the bus and pedal ?
What if I could quantify it?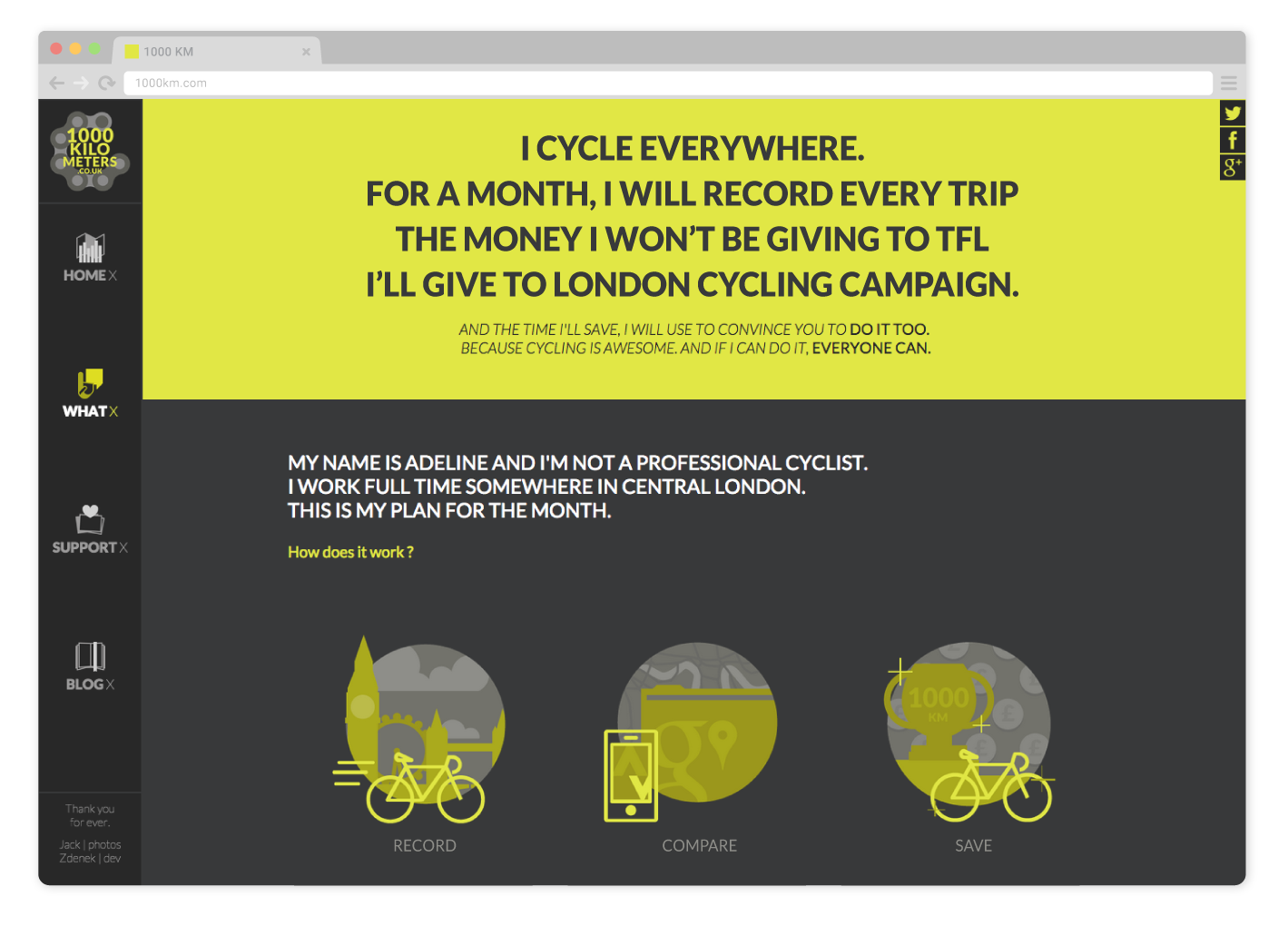 1000 bornes compares my Strava data with Google Maps itinerary and TFL price lists to put minutes to the "quicker" and £££ to the "cheaper".

Zdenek Hynek and myself built a fully working prototype. Lately, we found better data sources and are now working on making it available to anyone. By simply signing up with Strava, you will soon be able to put the numbers on your commuting habbits.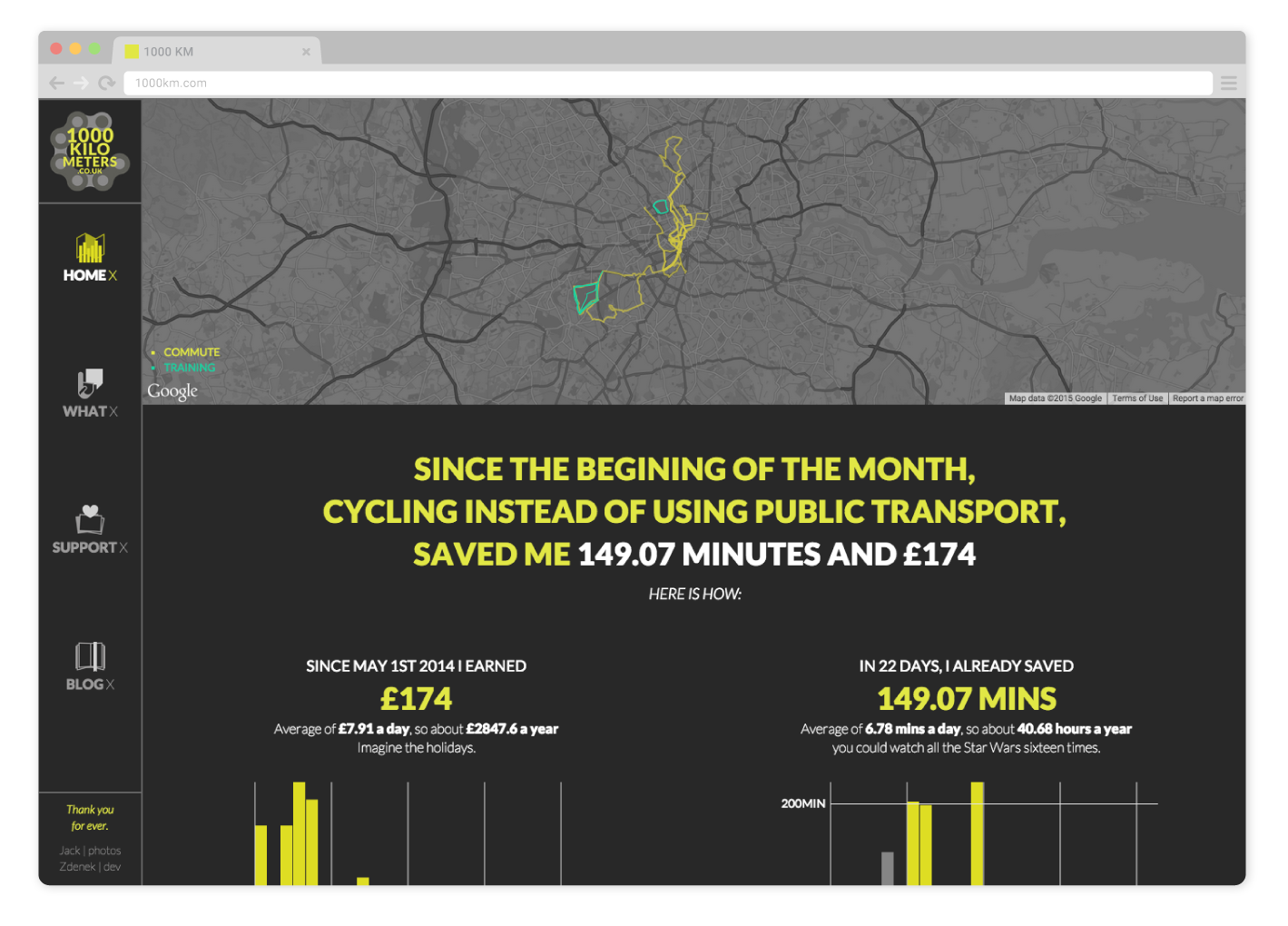 Self initiated project - 2014
Creative+Design: Adeline O'Moreau
Developpement: Zdenek Hynek